Lift Out Bollards Installation...
New Bollards Limited - Hybrid Lift Out Bollards Installation - The SOLD SECURE Solution When Services are Underground
The Tools To Do The Complete Job - CAT Scanner, Mobile Power Generator, Large Grinder with Diamond Cutting Blade, Small Grinder with Metal Cutting Blade, Heavy Duty Road Breaker, Crossover Spades, Rabbiting Spades, General Spades, Shovels, Manual Augers, Heavy Duty Steel Breaker Bar, Tampers, Hammers, Chisels, Concrete Float Tools, Buckets, Rubble Bags, Water Bottles, Lifting Equipment, Large Van, Proper Blokes...
PPE Equipment - Hi-Vis Vests or Jackets, Safety Boots, Anti-Vibration Gloves, Builders Gloves, Impact Goggles, Respiratory Masks, Ear Defenders...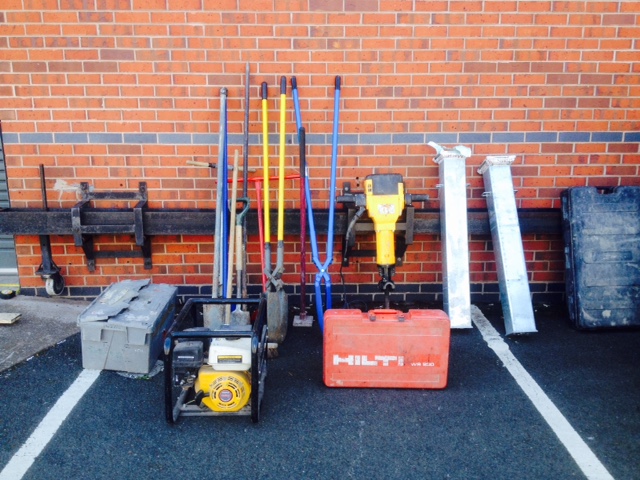 Distance Between The Bollards - NBL Recommends 1.2 Metres to 1.3 Metres Maximum.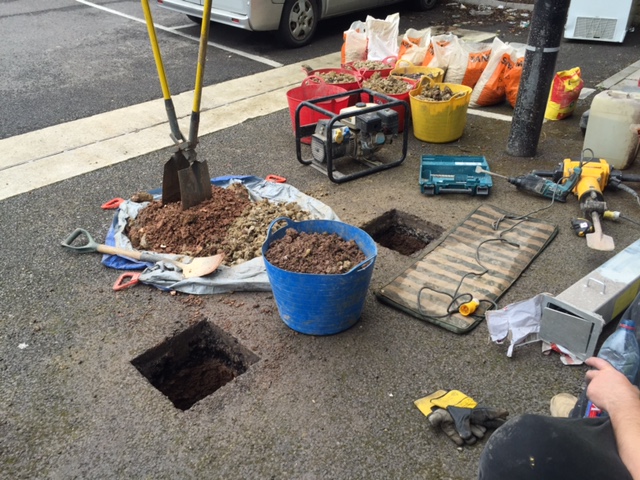 The Holes - Surface Cut Out with a Diamond Blade Grinder and Broken Out with a Heavy Duty Road Breaker.
NB. This Particular Surface was Tarmacadam with Compacted Shale Underneath!
The Services - Strange Plastic Pipes 700mm Down?
When the Customer Requires SOLD SECURE with Access Control our Hybrid Lift Out Bollards are the only Solution.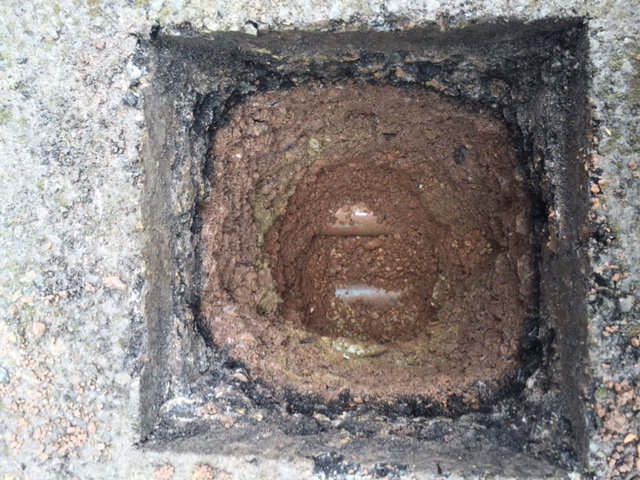 Hybrid Lift Out Bollard - The Hybrid Lift Out Bollard has the same Top Locking Mechanism as our SOLD SECURE Telescopic Bollards (NOT A PADLOCK AT THE BOTTOM).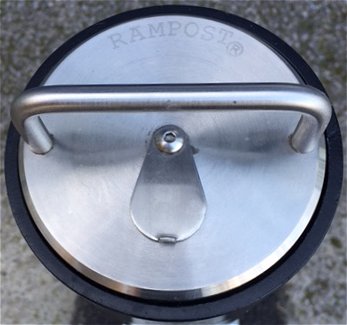 Depth of Hole Required - With the Hybrid Lift Out Bollard only 500mm, rather than 1.2 Metres for the equivalent Telescopic Bollard!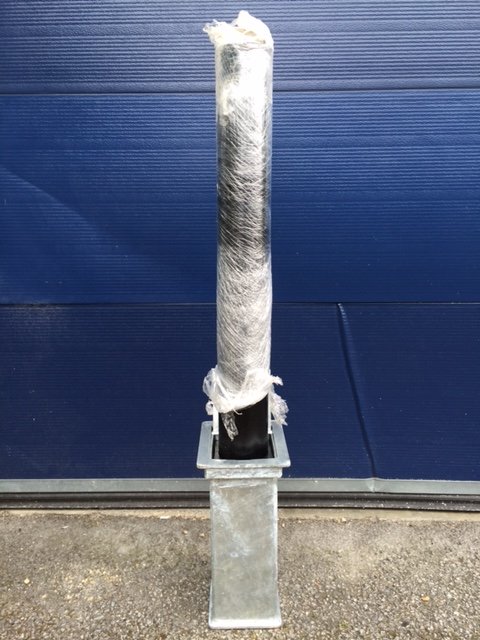 Sealing the Concrete Backfill before Tarmacadam - For Tarmacadam Topping we Backfill the Concrete 20mm below the Surface before Sealing with Bitumen Spray for the Correct Adhesion.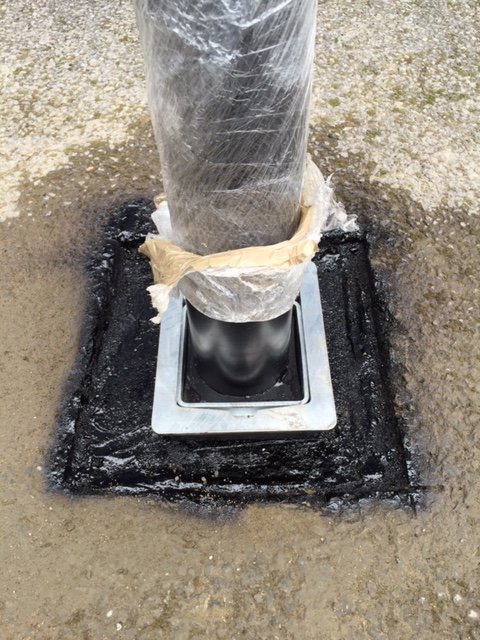 Final Surface Finish - Nice Neat Tarmacadam Pad Around Base to Recommended Level (5mm above surface) to Minimise Water and Dirt Going Down into the Bollard.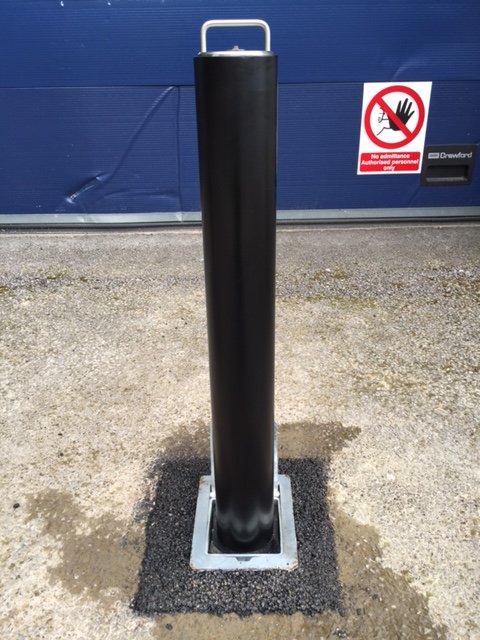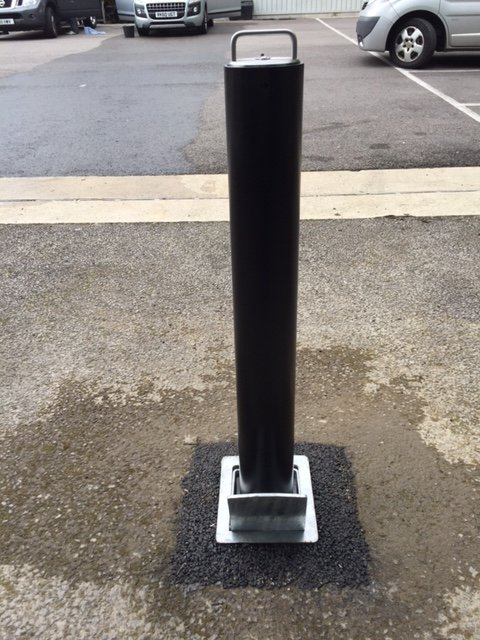 Yes, we are the Bollards... - Perfectly in Line and Level, Spaced at 1.2 Metres Apart, Bollards Cleaned and Waxed, Locks Silicone Lubricated, all Spoil Removed from Site and Area Cleaned.